Have the hap hap Happiest Christmas since Bing Crosby tap-danced with Danny F*cking Kay. As I wanted to start this off with one of the most classic Christmas moments in movie history. I love this time of year for the most part as this is a time that we should all spread a little cheer, be kinder towards our fellow man and women and child, but all too often we are not.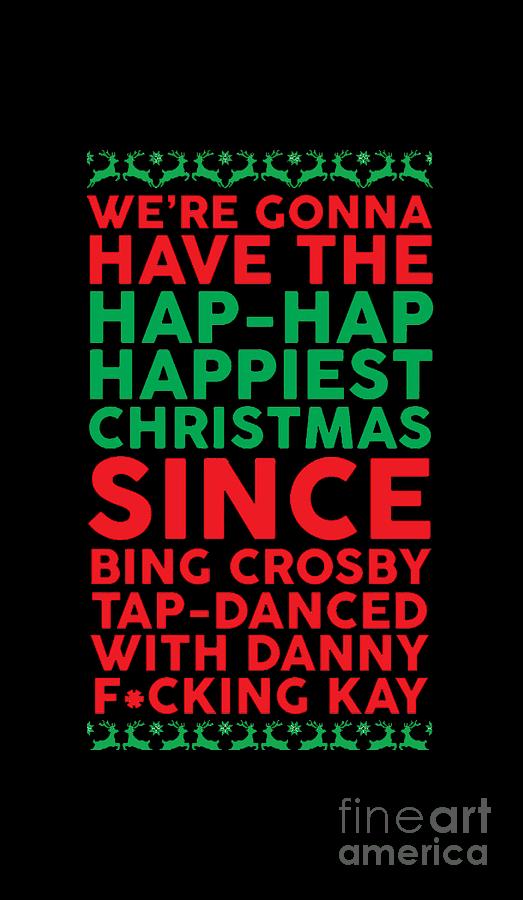 What I love most about this holiday season is the food, movie fest and the music bringing me back to current memories and past memories of times when Christmas was both special and frustrating and sometimes filled with despair.
Why is there so much pressure during this time of year? Could it be that each of us feel that we MUST purchase that special gift because this time of year is full of commercialism, going to debt, spend, spend, spend into the new year.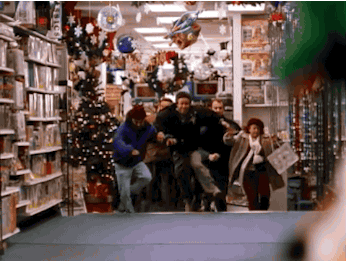 I know, I know what else is new as I live in the United States where this is almost traditional to spend into oblivion, but maybe I am being over dramatic since many of you may say I am not required to buy anything for anyone, I can be a total scrooge if I want to be, but I honestly that is not in my nature.
Growing up mom loved Christmas, decorating the home, fresh baked goods, home cooking, presents and all around trying to make the time special although It was difficult living with the devil incarnate who is currently tapping dancing in hell as we speak, which I know is not very nice.
As like Christmas Vacation its anything but smooth at times as you have seen with family bringing a degree of stress for just being your family. My family is relatively small with my Wife, Daughter, Sister, father and brother-in-law, their two dogs and a cat. I do of course have an uncle who lives out of state, cousins and distant family members, but my immediate family is those I see often.
Since my mother passed away in 2015, the holidays have not been the same, she was the glue during those times and what has made it particularly difficult is the financial struggles I had over the years which made those times difficult but tried my best to make it special especially cooking my Prime Rib. Holidays have been quite special during the years since getting married in 2010 and having my daughter in 2013 reliving the moments through her childhood and bringing joy to this time for her, personally I think I have succeeded in that department. I have over the years worked to introduce my traditions and movie favorites to my eight going on nine-year-old, some film choices still too mature for her but some that I enjoyed she hasn't really enjoyed like the Christmas classic Gremlins.
Some of the moments I enjoy as a child was getting toys of course for Christmas, like Teenage mutant ninja turtles, having a Teddy ruxsbin that I could dress up as Santa and he would tell stories. I remember having two Christmases with Mom and dad, spending time with my grandpa and Grandmas where we would eat, drink and be merry along with all the gifts, it was special. As I got older my memories fade as to those Christmases although I am sure they were special.
Some of the more special moments were those times in our local church as I remember the reason for this season, which is our belief in Jesus and his birth, born to die as I say for our sins.
As you can see this time of year has true significance for many reasons, deep down I am conflicted at the times we live in and past, present and future Christmases as I look forward to seeing my daughter grow up but know in time these holidays will change in hopes they only get better but who knows. 
I do know I continue to get older, and the years tend to pass me by that one day I will be an old man in age as those years I once remember can be forgotten, but I guess that is why we have pictures to remember these times.
During these times lets think about those in our life, the love ones we have to share these times as there may be a time they may not be here as life is unpredictable and at the end of the day what we have is those people in our life.
Have a Merry Christmas, be merry, be joyful, be kind make it a good one!
God Bless!